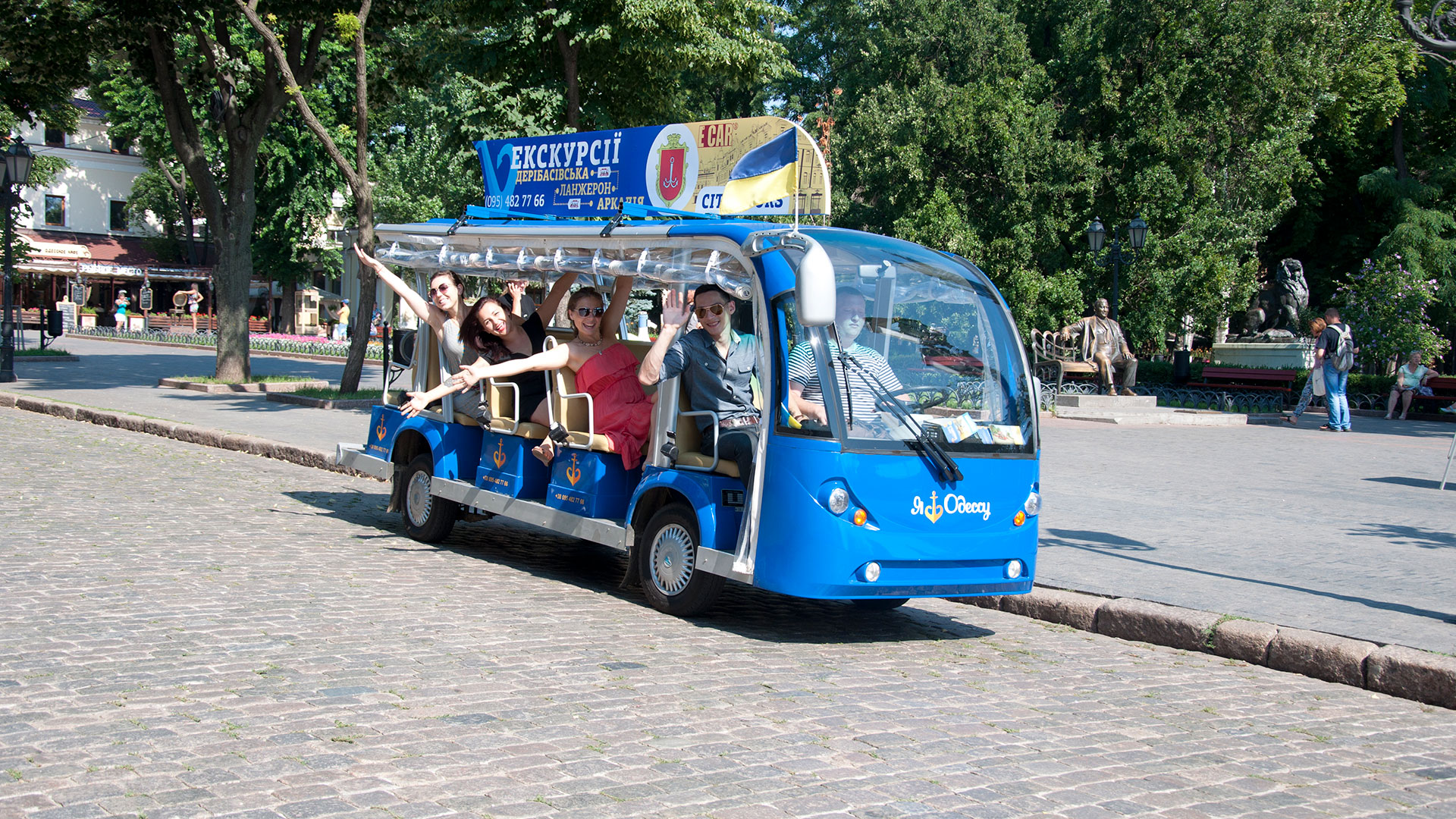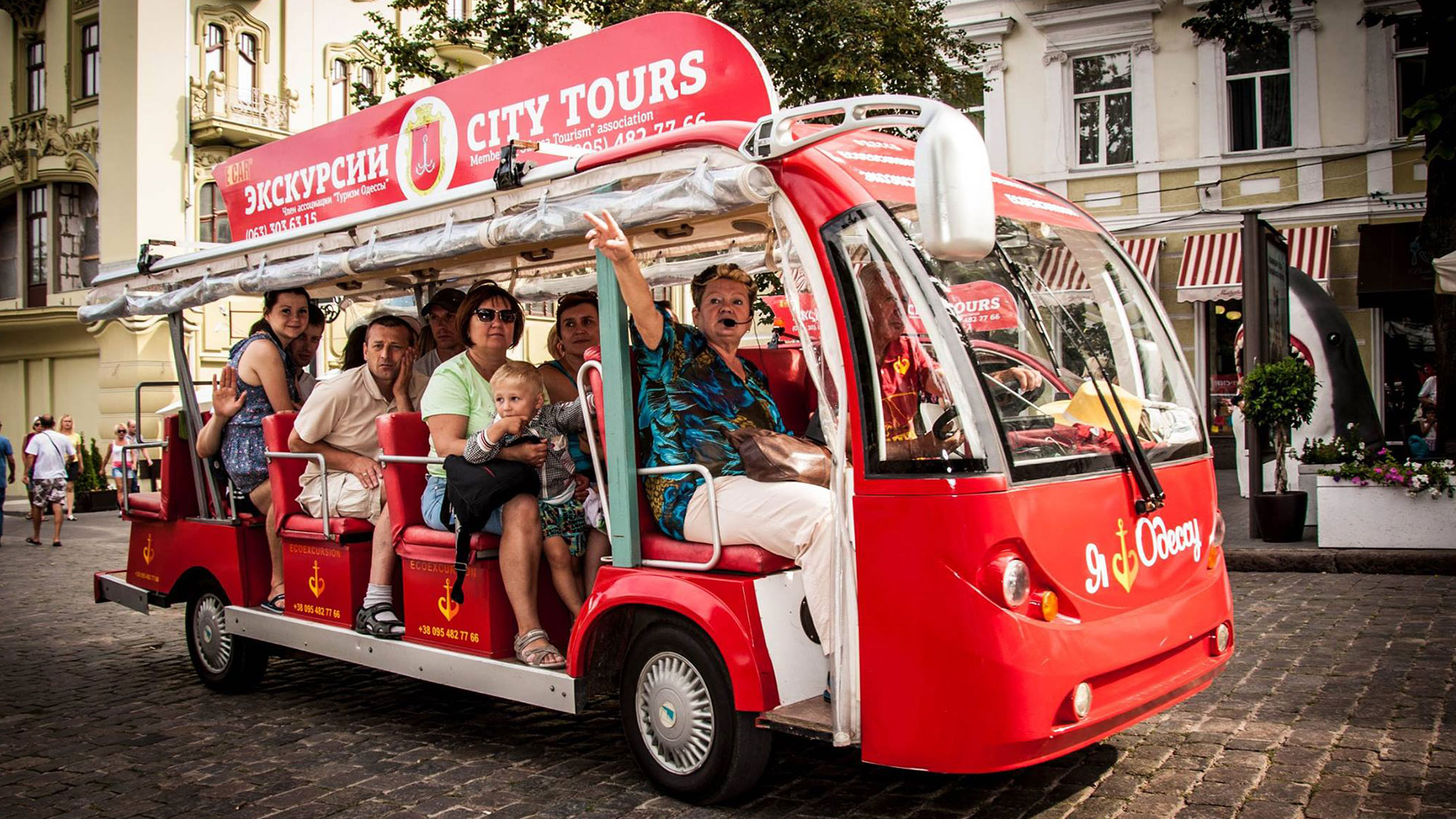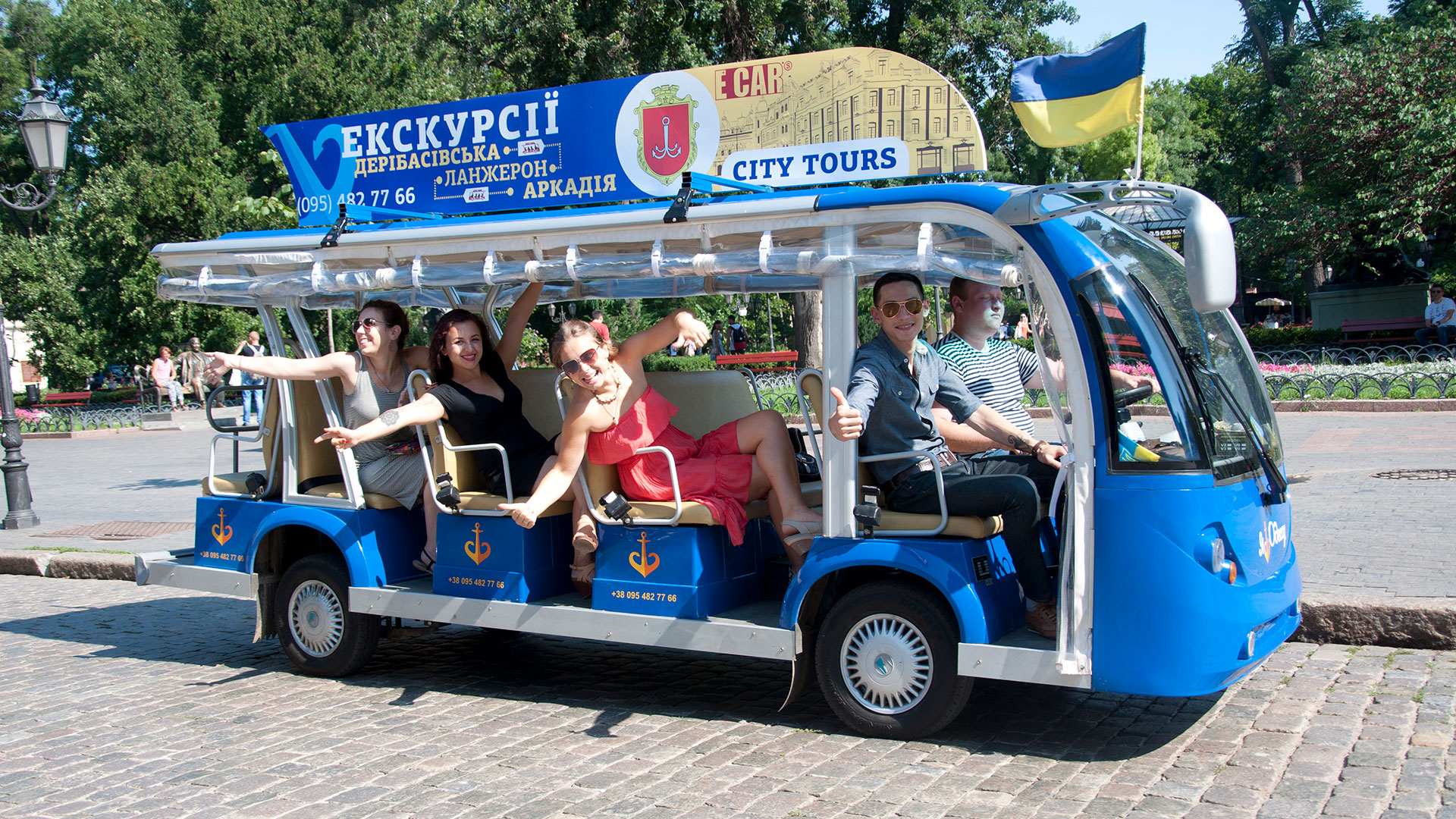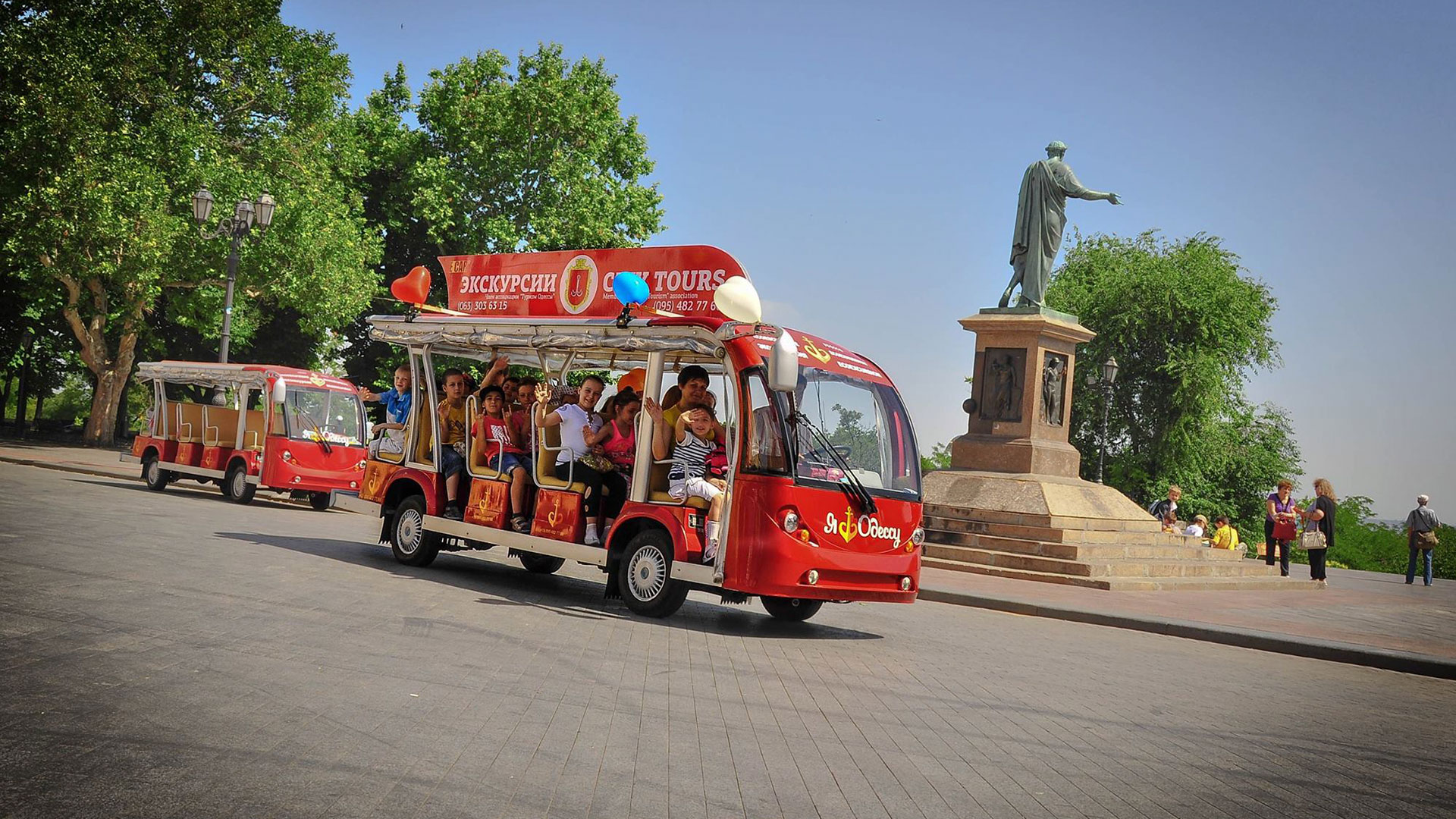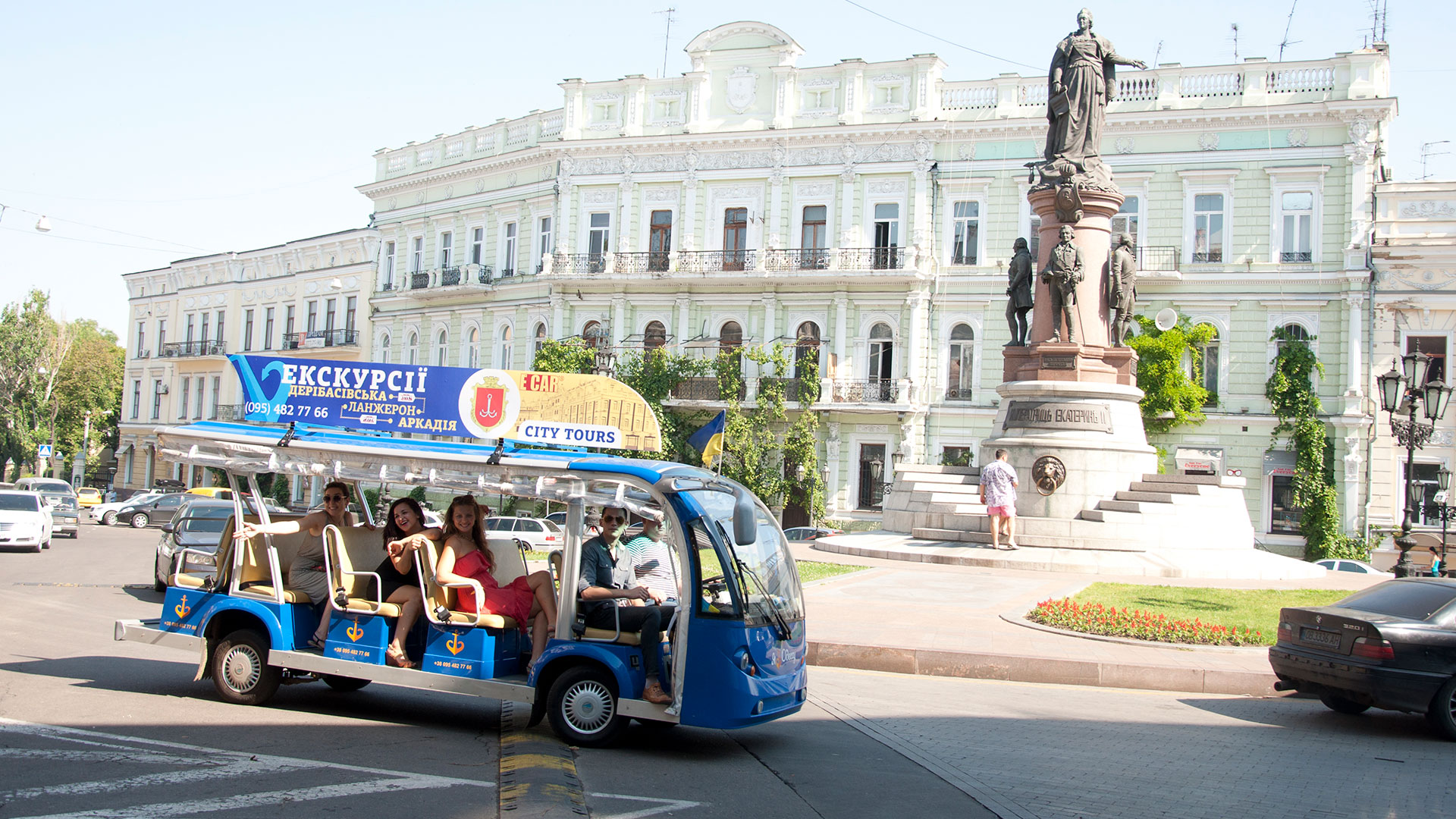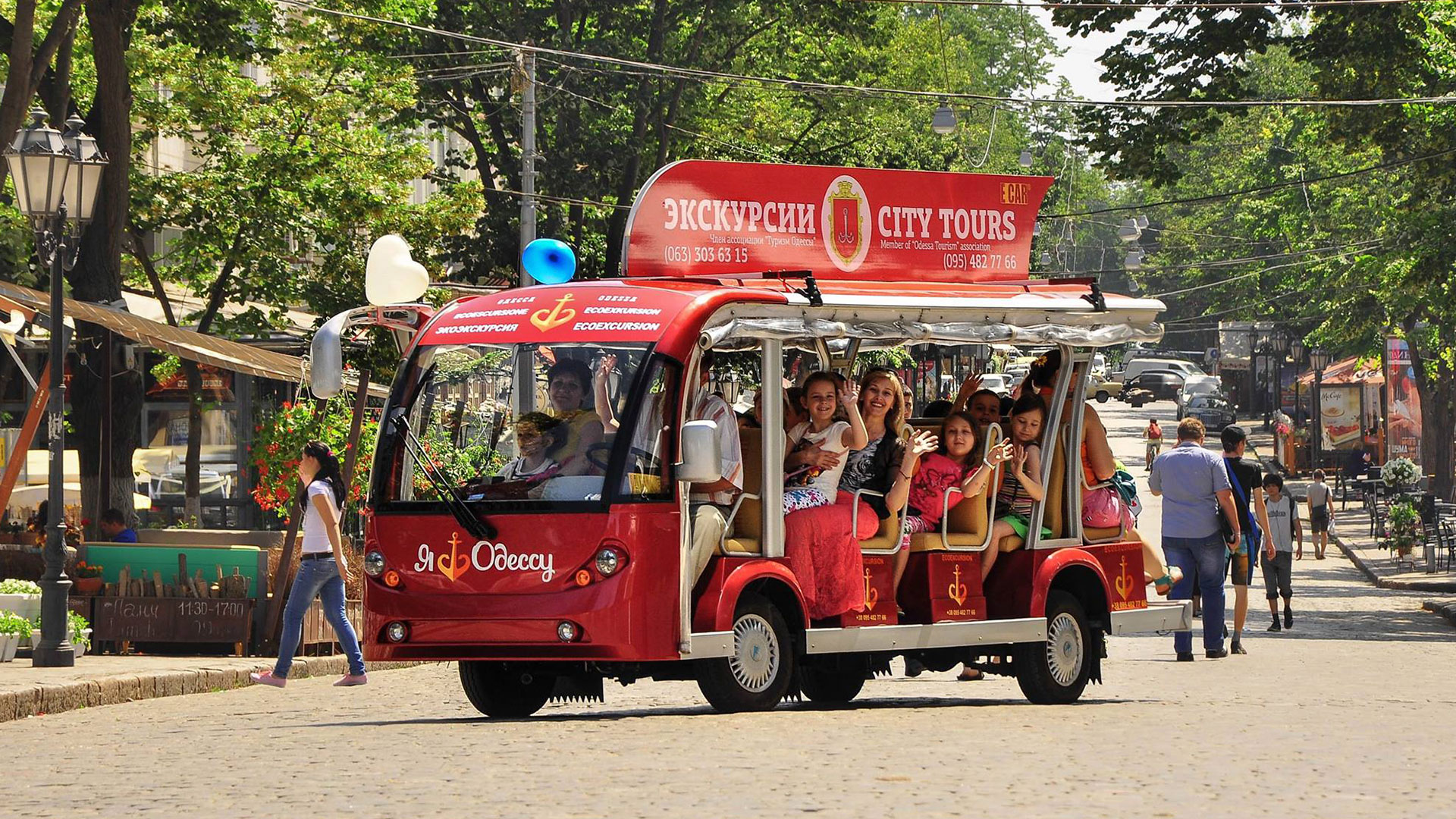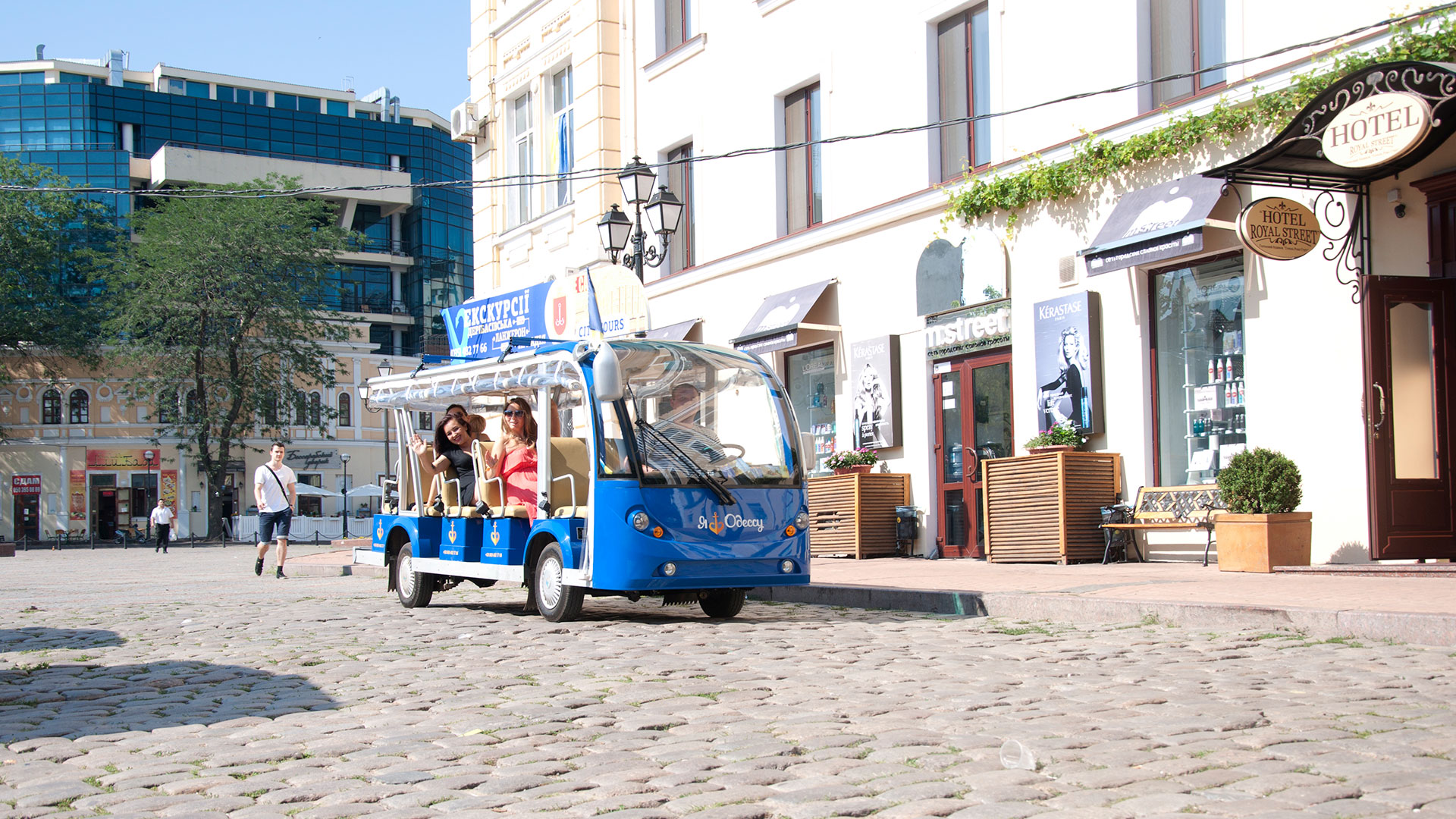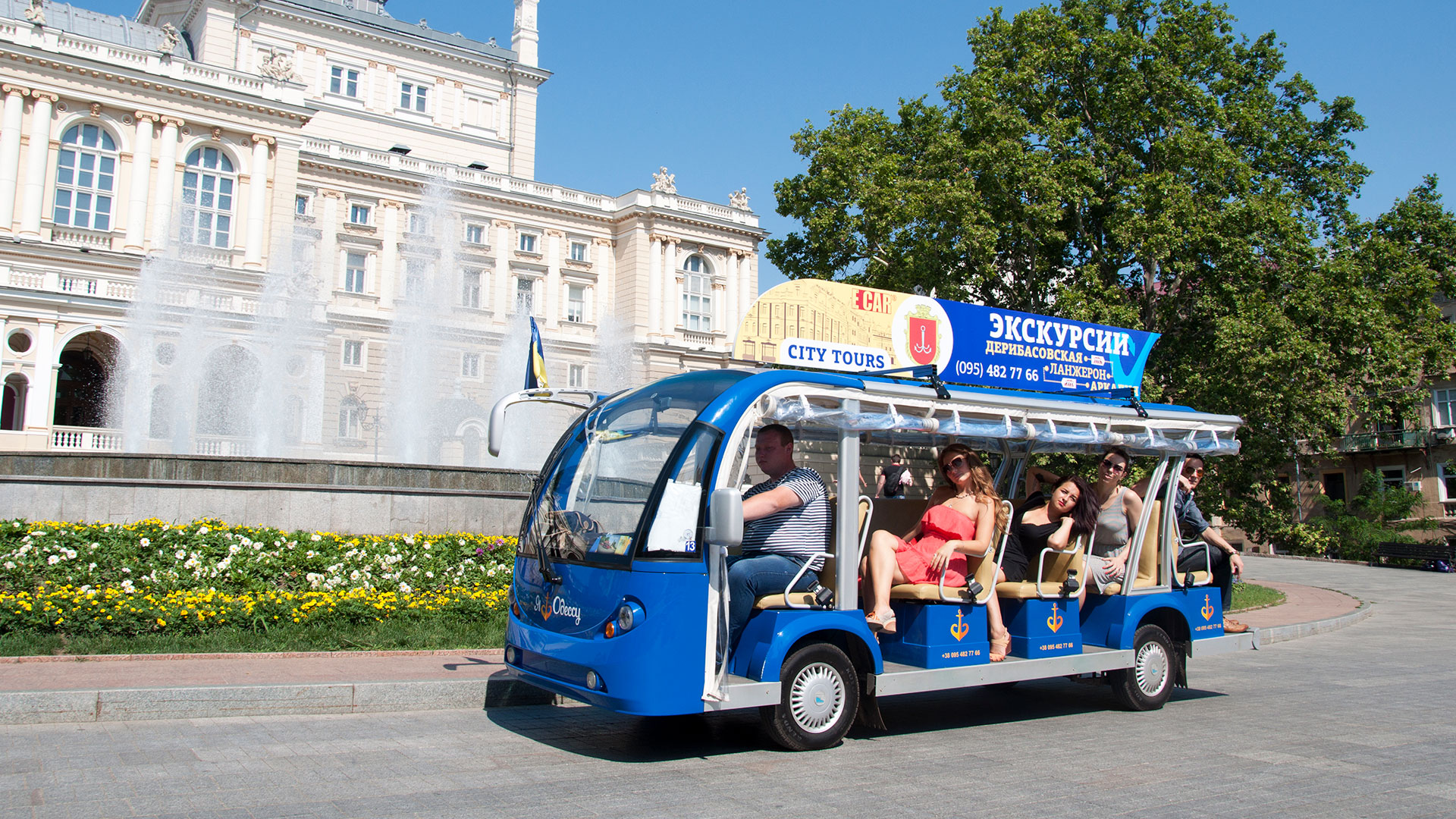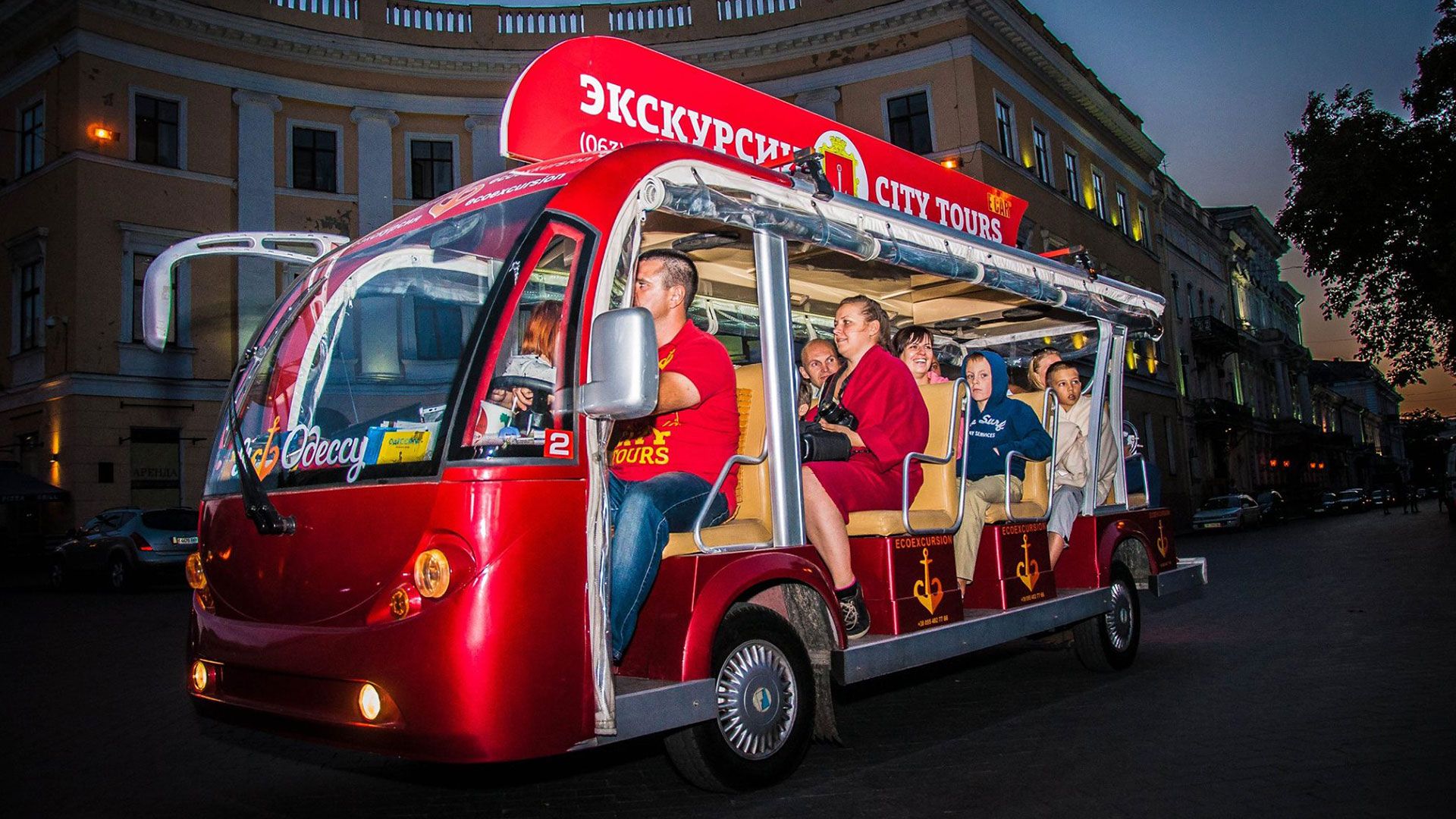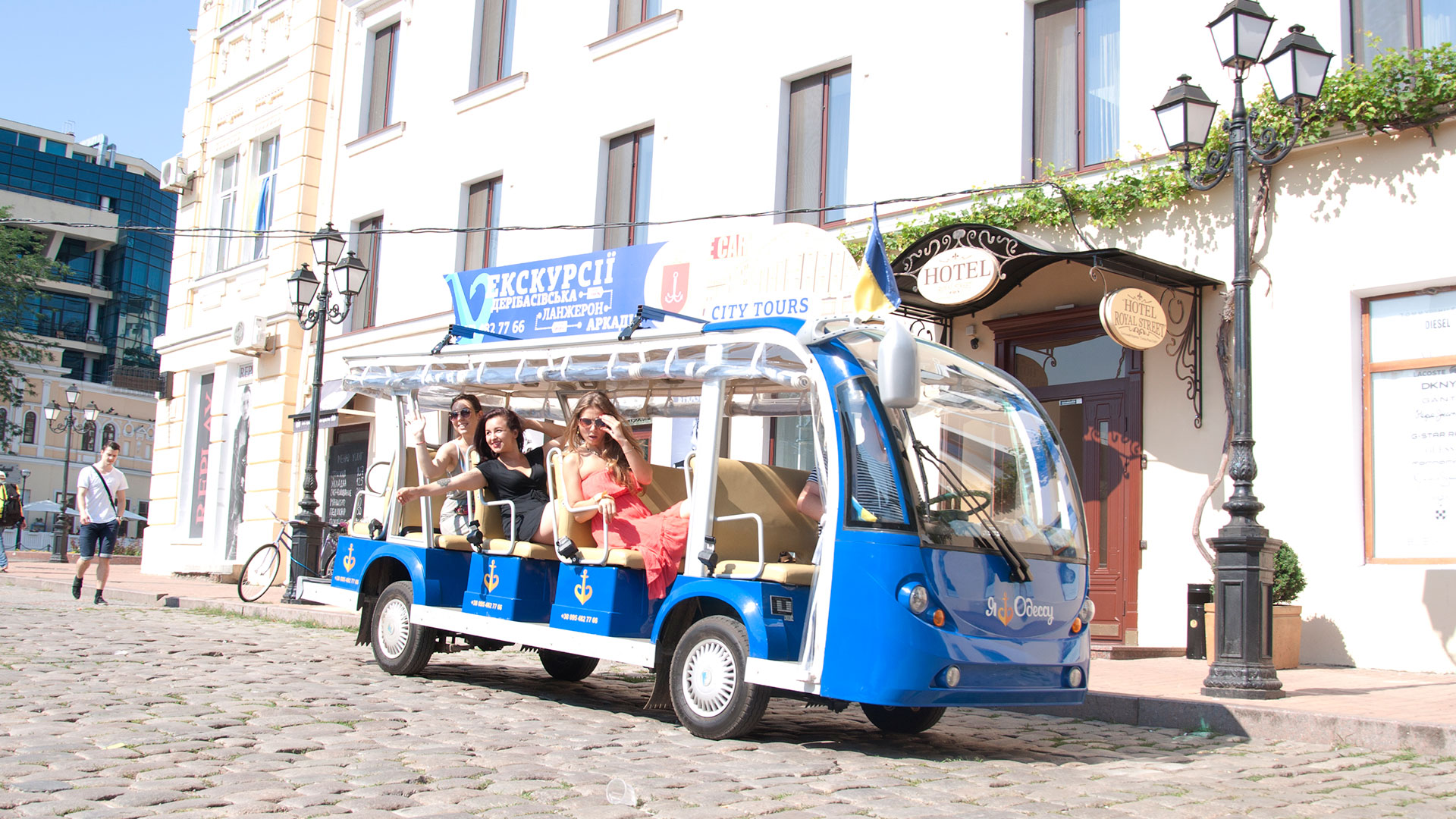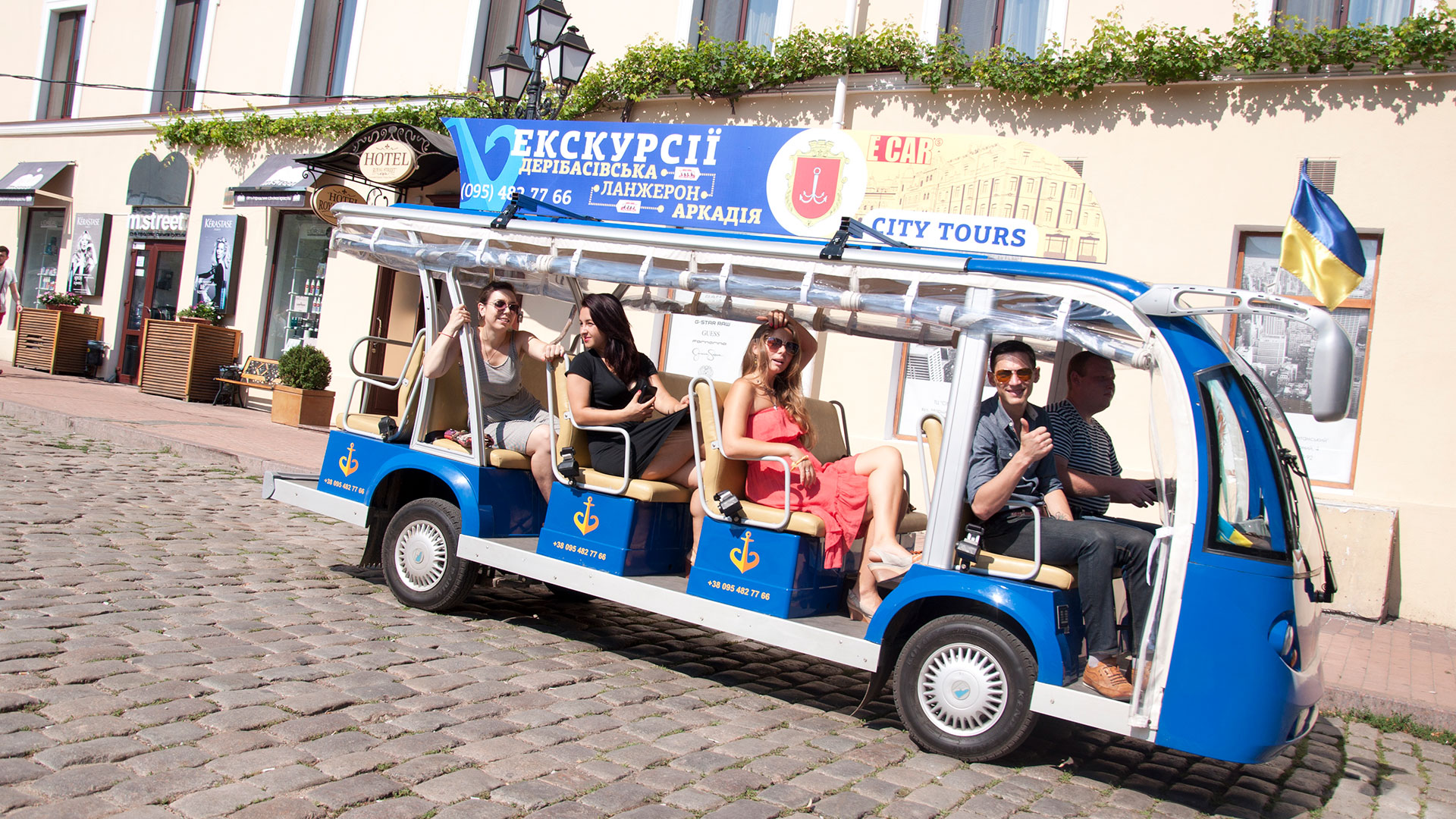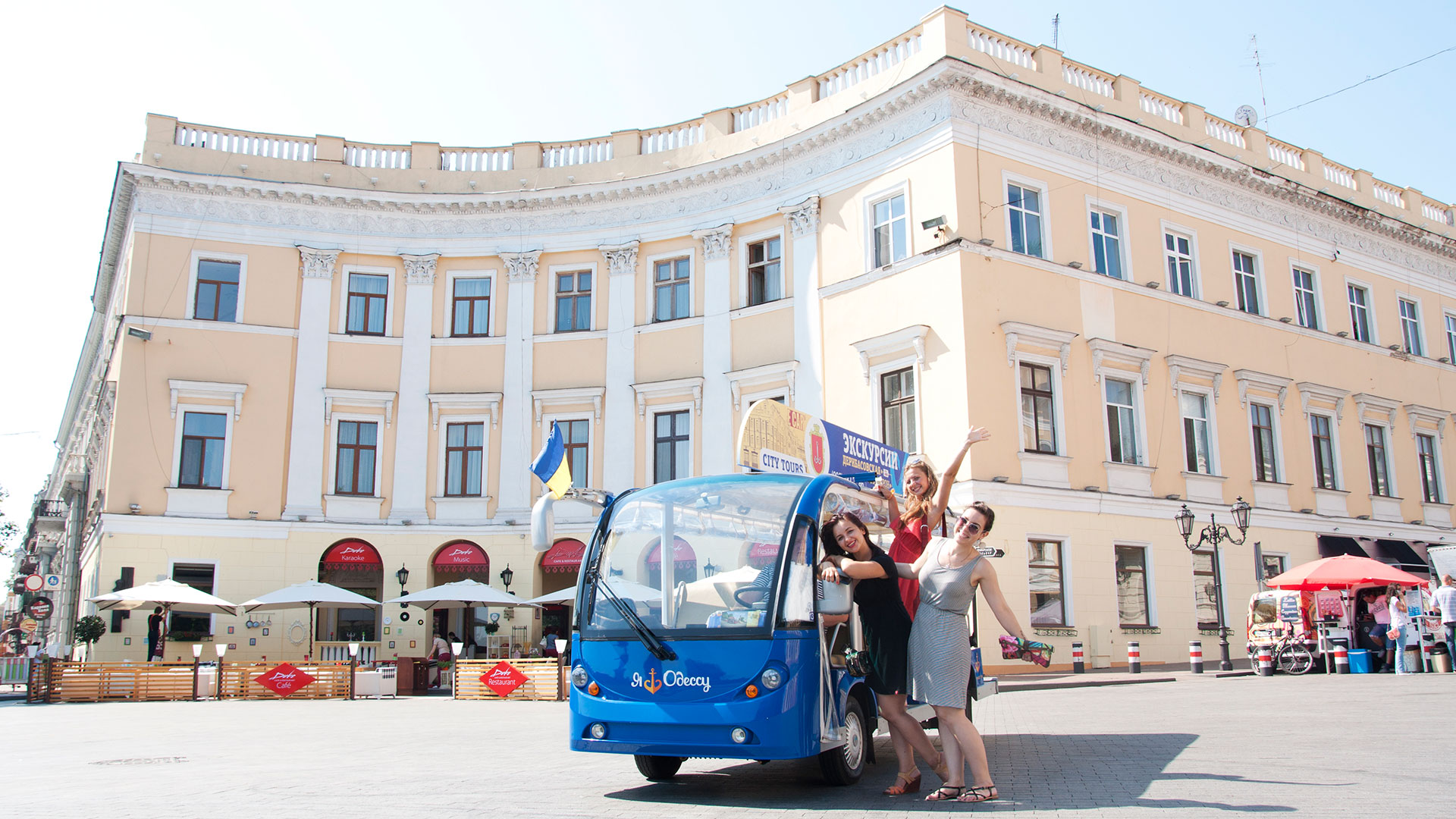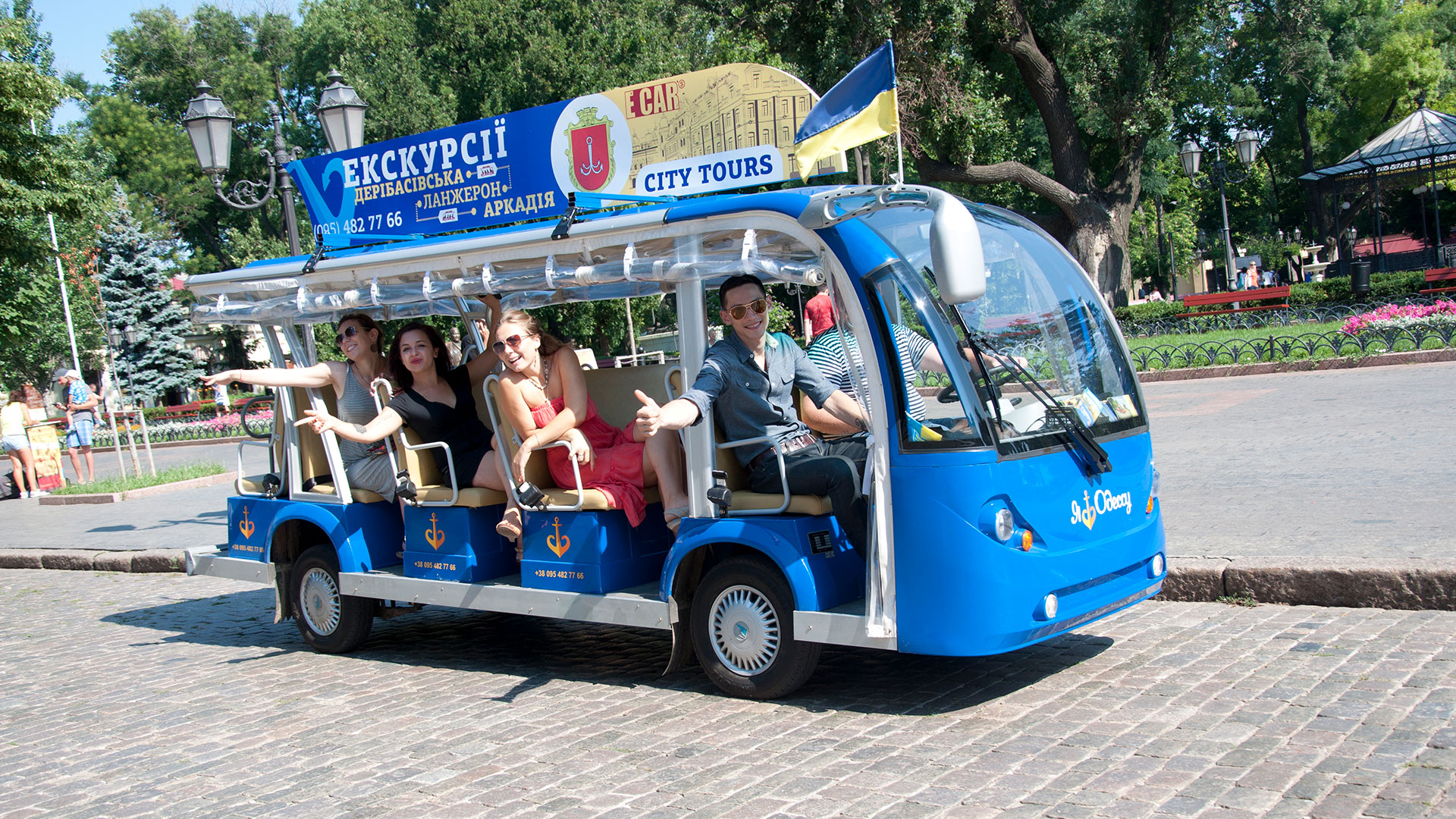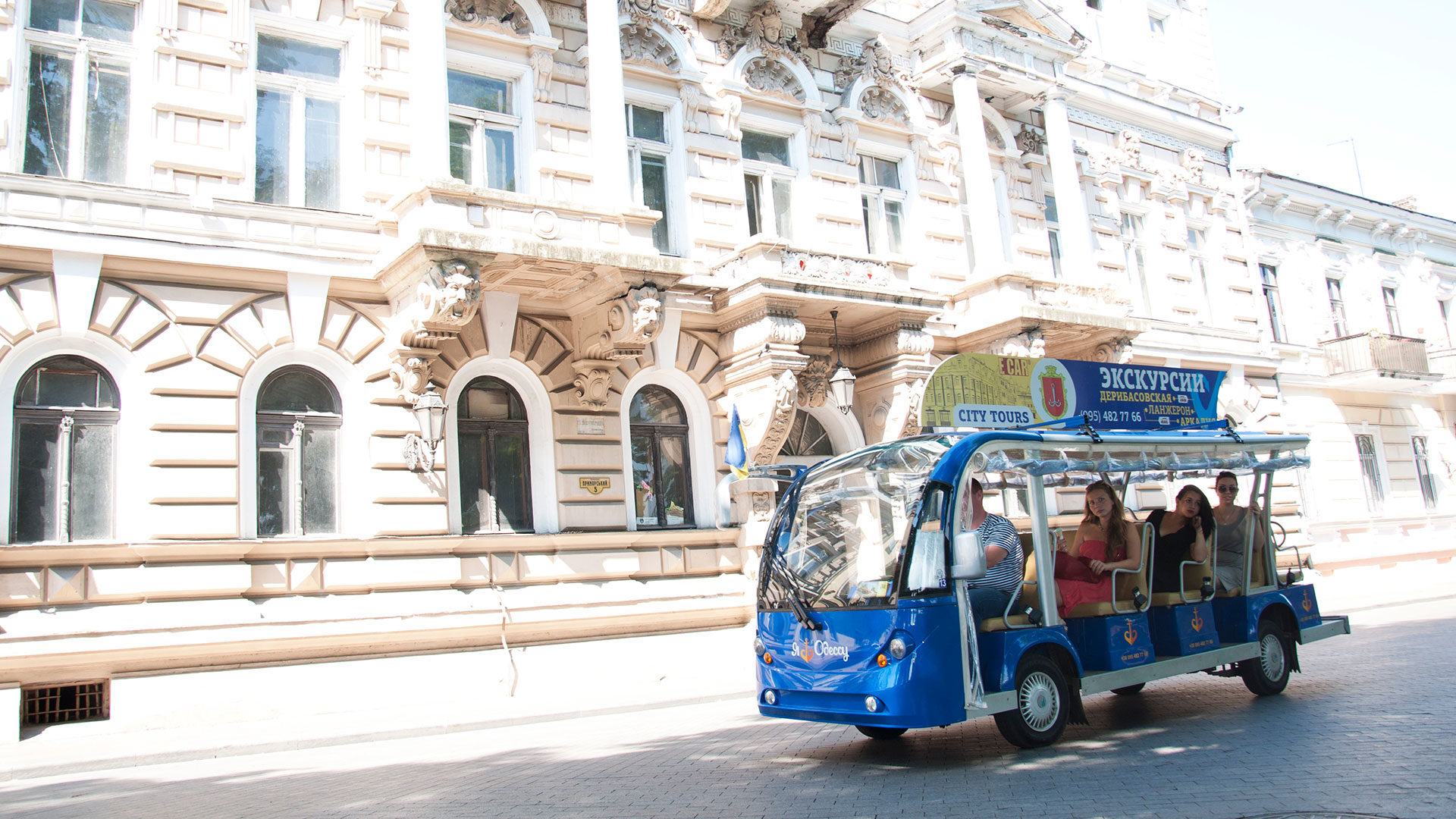 Tours in Odessa on electric cars
I want to know more about Odessa, but I don't have the strength to walk under the scorching sun or in the rain?
Then sightseeing walks on an electric car – just what you are looking for!
Professional guides, a light breeze, and if it becomes cooler, our drivers will always find rugs.
A tour of Odessa with us does not take much time, and will give you all the necessary information about the history and architecture of our beloved city.
Do not deny yourself a rest – ride with pleasure!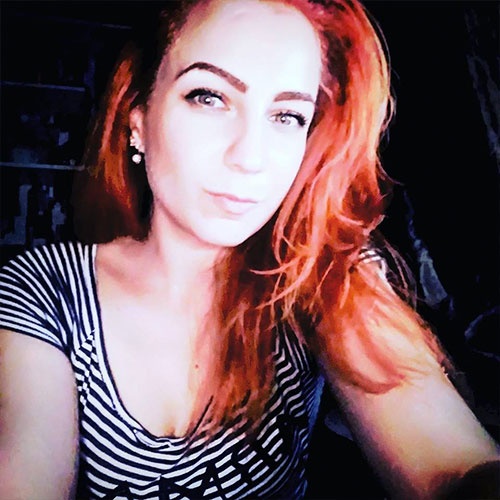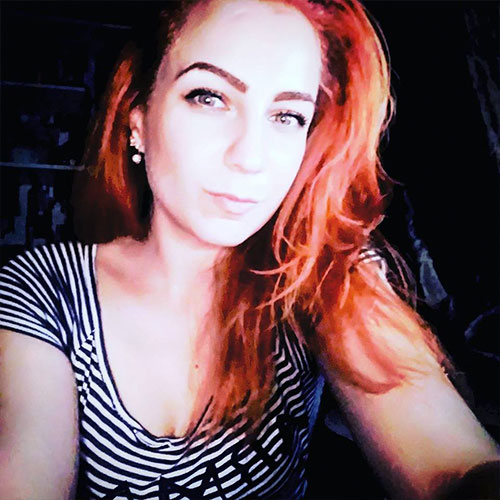 Had a wonderful time on excursions, and most importantly with benefits! Big thanks to the guide, told everything about the sights, and a lot of interesting little things.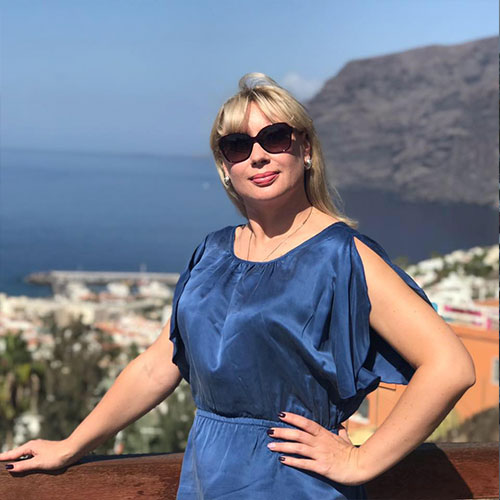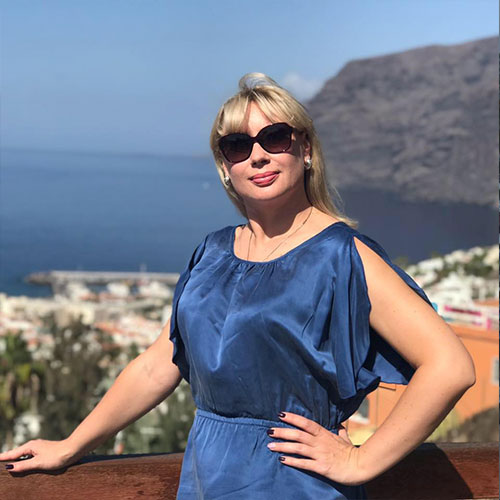 In spite of the weather, the whole family took a ride on the electric car, the tour was very pleasant. Thanks to our guide Larisa Vladimirovna. I recommend it to everyone.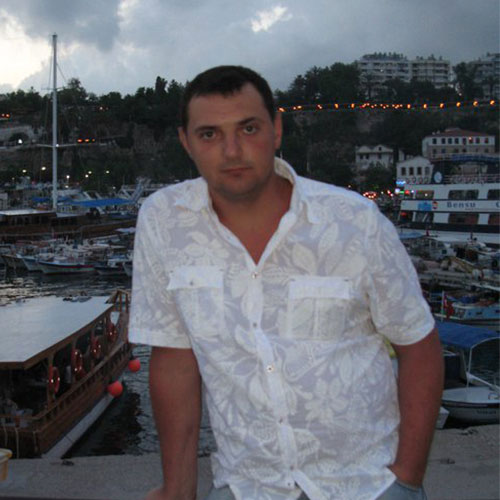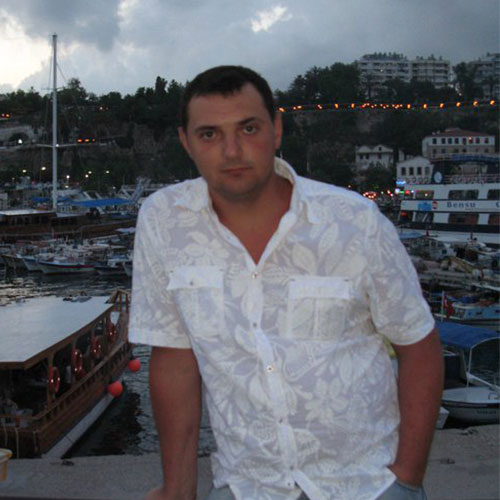 Very interesting, when the tour ended, I wanted to continue it. Known facts from the history of Odessa are overgrown with incredible details.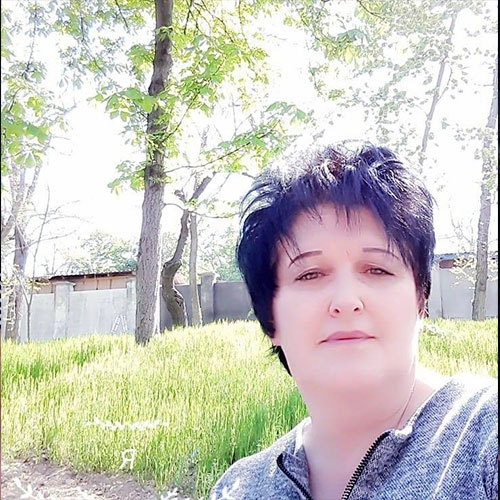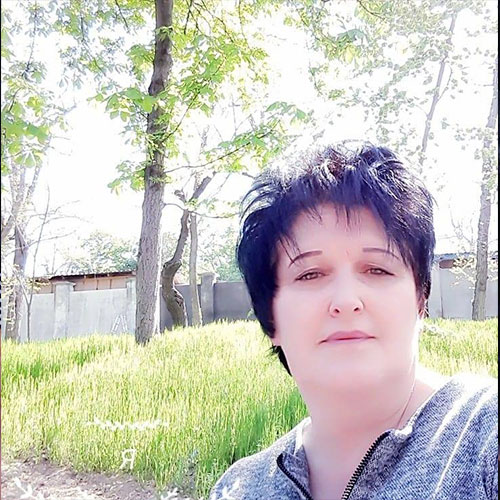 Excursion along the legendary Deribasovskaya, Potemkin stairs. Bridge Mother-in-law bridge, Passage, Philharmonic, Arcadia, the Great Fountain. A lot of pleasure I advise everyone.
We go on a Tours in Odessa!
Point of departure: monument to Utyosov (Deribasovskaya \ City Garden)
You do not have to wait long – sending every 30 minutes
A wide choice of routes – from a sightseeing tour of the historic center of the city lasting 1 hour, to a big excursion trip lasting 2 hours 30 minutes
Telephone for information and orders:
+38 (095) 482-77-66
From 9:00 to 19:00 without days off